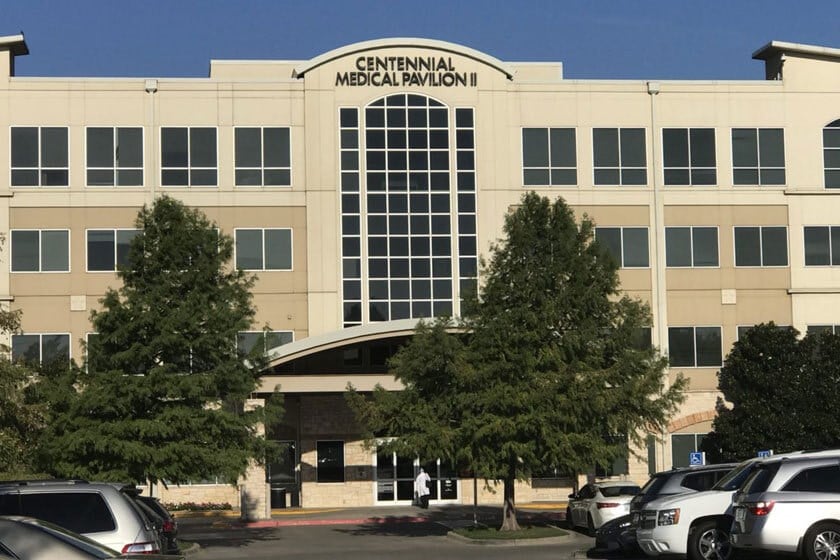 Spine Care of North Texas offers treatment from four new, convenient locations in Frisco, Addison, and Plano, TX. This specific facility, located in Frisco, TX is near the very hospitals where Dr. Carll performs his surgical procedures. Our Frisco practice is also located on the same grounds as the colleagues we partner with to ensure our patients achieve pain relief, including pain management specialists, chiropractors, and physical therapists.
Upon your arrival to this facility, you will find a pleasant, well-appointed waiting room filled with magazines and informative materials as well as complimentary coffee and water. Our support staff is highly trained, attentive, and extremely helpful. To offer further convenience, our patient paperwork can be sent prior to your visit or be completed upon your arrival on an iPad.
Our facility features six examination rooms equipped for advanced diagnostics, in-office procedures such as intramuscular steroid injections, and to provide post-operative care. In these spaces, Dr. Carll and his team perform comprehensive consultations for the neck, mid-back, and lower back pain, including performing x-rays and creating personalized treatment plans.
Patients whose conditions require immediate nonsurgical conditions will be referred to the specialists in adjacent spaces to help them obtain fast, minimally invasive relief from their chronic back pain.